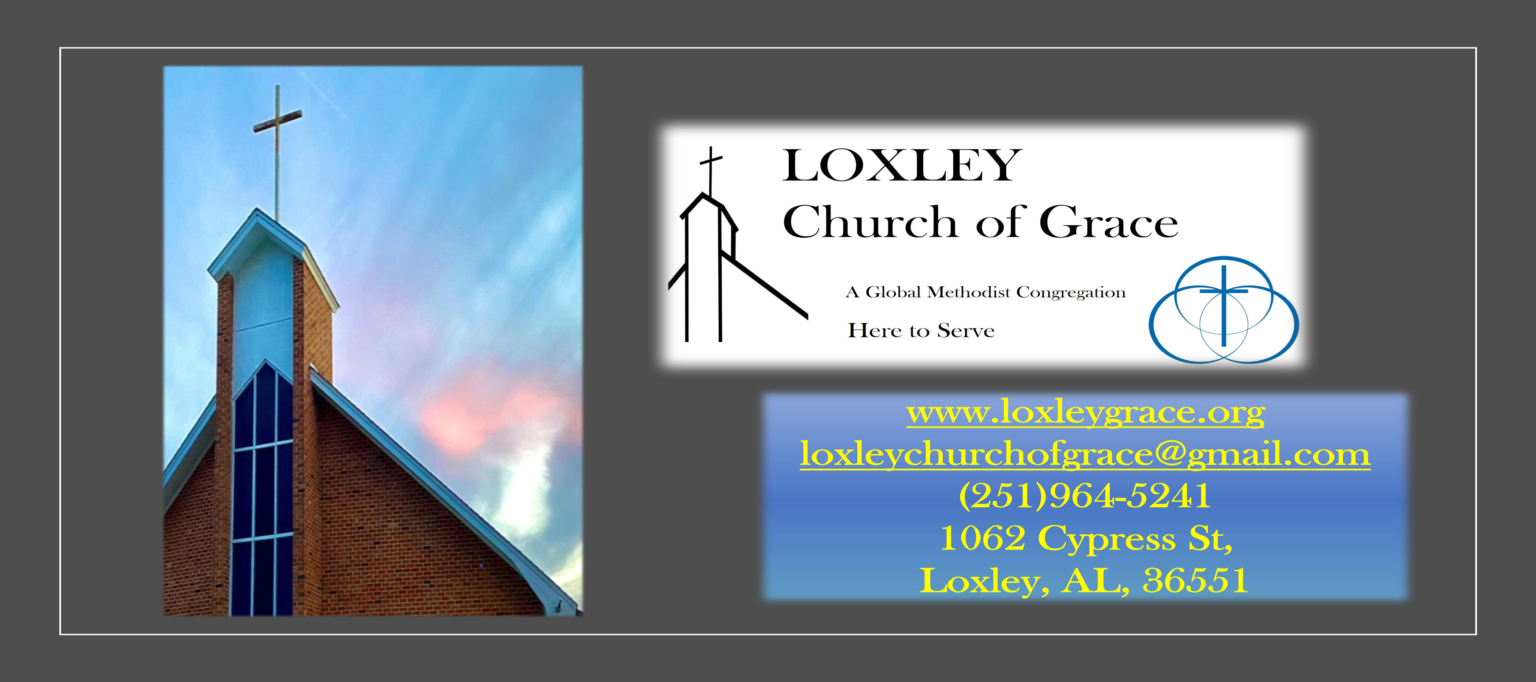 Worship Services weekly at 10:00 am year round (Current and previous services are available on loxleygrace.org/past services typically by Monday evening, with the most recent available below)
Sunday Bible School – 9:00 am
June 8th, Pastor Search Committee at 10:30 am
June 19th, Council on Ministries meeting, 5:30 pm, FAC
June 21st, Admin Board meeting, 5:30 pm, FAC
On June 4th, we welcome our very own Gina Wilson and Irvin Mosely tell us of their recent experiences on their mission to Costa Rica with a group from Fairhope UMC.
Big News!  Loxley UMC is Now Loxley Church of Grace!!
Our disaffiliation from the United Methodist Church was approved on May 7, 2023, with 192 other congregations in the Alabama-West Florida Conference.  Read the UMC News account here  with a list of all  here.  We have an updated internet address (https://loxleygrace.org) and email; loxleychurchofgrace@gmail.com)
Our next Wednesday Night Dinner will be on June 14th and features spaghetti and meatballs!  Yes!  Wednesday Night Dinners will now be on the 2nd and 4th Wednesdays, with the one on the 4th wednesday typically a "Pot Luck" style.  This is always a great time to sit and relax and get to know your church family even more!
Choir Practice – Wednesday's at 5:00 pm.  Come help us make a "Joyful Noise"!    Catch Don for details.
LCG Prayer Ministry – If you would like to be part of the LCG Prayer ministry, call the office to be put on the call list.  We are a church full of prayerful christians, serving a listening God! 
Please consider our "Good Neighbor Fund".  See "Tithes and Offerings" below which provides for supporting that and several other possible catagories, via PayPal. 
Please note that the Church PayPal account is now under the name Loxley Church of Grace

as the button below takes you to.  If you have auto payments, please update them to the new account when possible.  Thanks
Remember to keep our Church and Pastor in your prayers always, for success in all the ministries God has for us.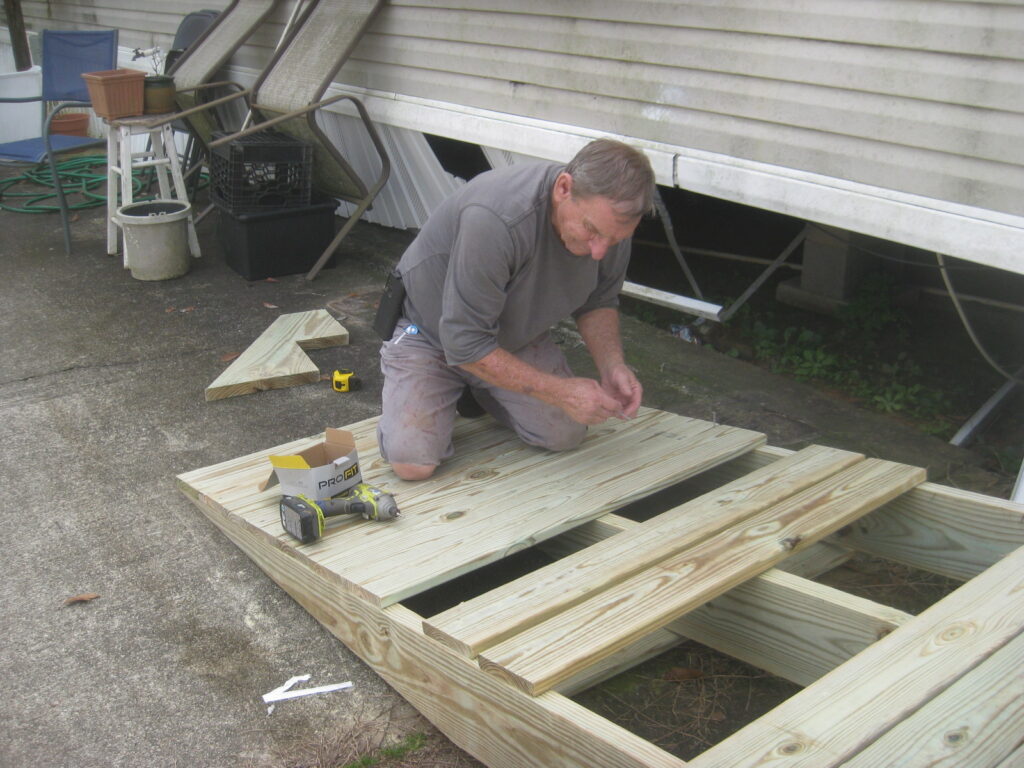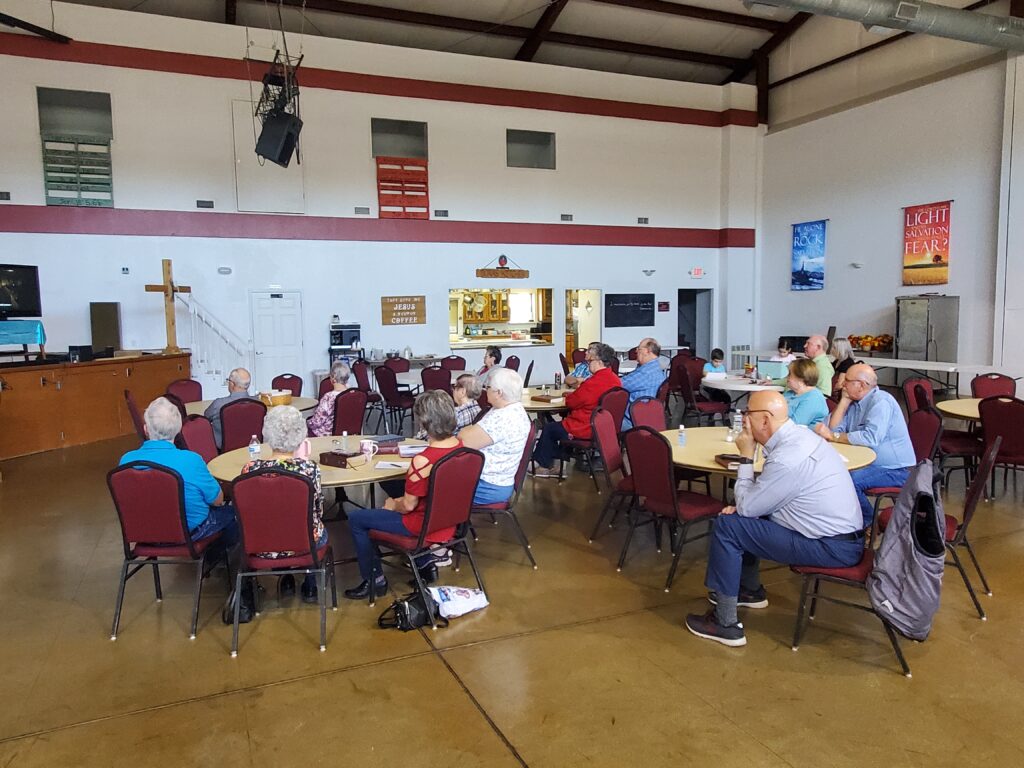 This Week's Service is below. See the "Past Services" Tab for previous weeks
His Tithes & Our Offerings, Online --->